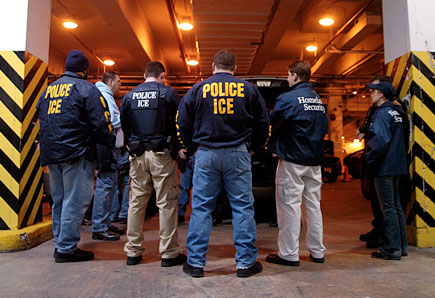 At a deportation hearing on Tuesday, an immigration judge granted the president's illegal alien uncle, Onyango "Omar" Obama, status as a legal permanent resident in the United States.  Although Kenyan national Omar Obama had lied about his employment, defied multiple deportation orders, and was arrested for drunk driving, Judge Leonard Shapiro found that the president's uncle had "good moral character," a prerequisite to obtaining his green card.
Uncle Omar entered the United States on a student visa in 1963 and remained in the U.S. illegally after his visa expired.  He was denied an extension of that visa when he falsely claimed he was employed, and was subsequently ordered to leave the U.S. three times: in 1986, 1989, and 1992.  Finally, when he was arrested for drunk driving in 2011, authorities discovered he was an illegal alien and the media identified him as President Barack Obama's father's half-brother.  After his arrest, he allegedly said, "I think I will call the White House."
To permit Uncle Omar to stay in the United States, the judge applied Section 249 of the Immigration and Nationality Act, which allows the Department of Homeland Security to adjust the status of certain aliens who entered the U.S. before 1972. The judge ruled that he had the requisite "good moral character" required under Section 249, because after his drunk driving arrest, he served probation without being arrested again.  The judge ruled that because Omar entered what's referred to as an admission of sufficient facts rather than a guilty plea, his drunk driving did not constitute a criminal act that would disqualify him from obtaining a green card under Section 249.
Omar is not the only member of President Obama's family who was an illegal alien that courts permitted to remain in the United States.  The same immigration judge, Leonard Shapiro, granted President Barack Obama's Aunt Zeituni Onyango asylum in 2010.  Onyango had lived in public housing in Boston and ignored a 2004 deportation order.
The White House has refused to comment on the president's uncle, but Uncle Omar sparked a controversy by mentioning his nephew at the hearing.  Contrary to White House claims that Omar and Barack Obama had never met, Omar Obama testified Tuesday that President Obama stayed with him at his Massachusetts apartment for a few weeks in the 1980s while attending Harvard Law School.
Uncle Omar is now allowed to get a green card and apply to become a U.S. citizen in five years, unless the Department of Homeland Security appeals the case within 30 days.