As Congress prepares to end its legislative session and the year draws to a close, FAIR reflects on the state of immigration.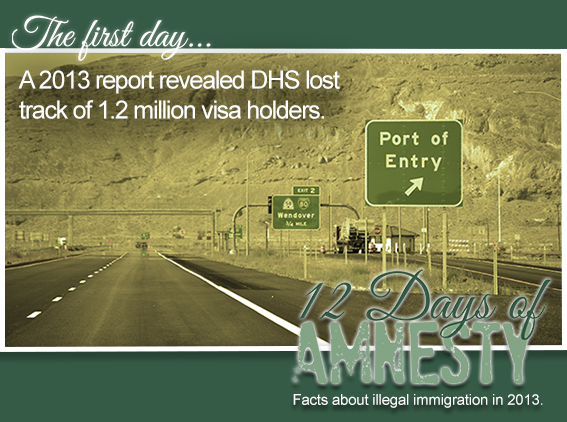 On the 1st Day of Amnesty, the DHS revealed to me:
1.2 million visa overstayers!
The Department of Homeland Security (DHS) has lost track of 1.2 million visa holders, according to a Government Accountability Office report published this year. That means over 1 million people who entered the country legally could still be in the U.S. illegally after their visa expired.
This is a huge part of our illegal immigration problem. 40% of illegal aliens currently in the country originally entered legally.
Luckily, there's a solution to this problem that's already required by Congress – a biometric entry-exit system. Since 1996 Congress has mandated an entry- exit data system for airports, seaports, and land ports of entry. The PATRIOT Act required that system to be biometric.
In 2014, Congress must act to force DHS to stop dragging its feet and finally implement the entry-exit visa tracking system required by current law.