Approximately 30-40 percent of illegal aliens are aliens who entered the U.S. legally but overstayed their visas. To end this practice, we must add Immigration and Customs Enforcement agents and finally implement a biometric entry-exit system at all ports of entry—a system already required by law.
Visa overstayers take advantage of their temporary invitation into the U.S. The Department of Homeland Security already has a mandate from Congress to install biometric entry-exit systems to prevent visa overstays. Unfortunately, a current House bill – H.R. 3141 – would once again delay implementation of the current law.
Don't let them forget it. Take back immigration reform to prevent future abuse of immigration laws.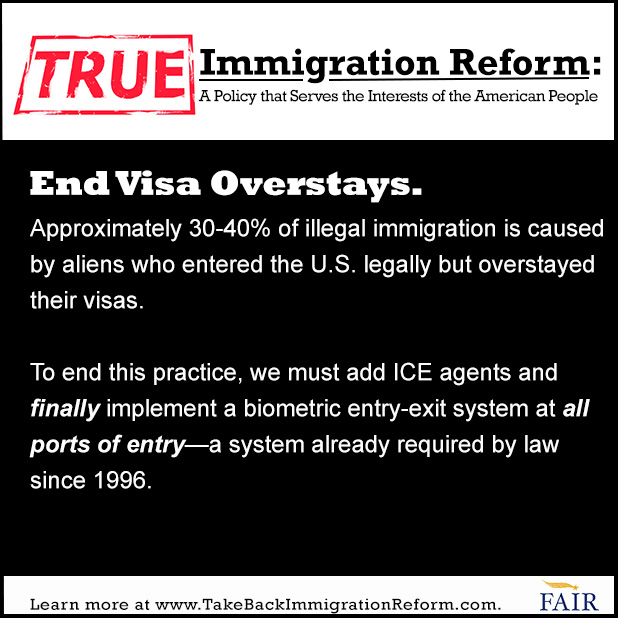 Learn more