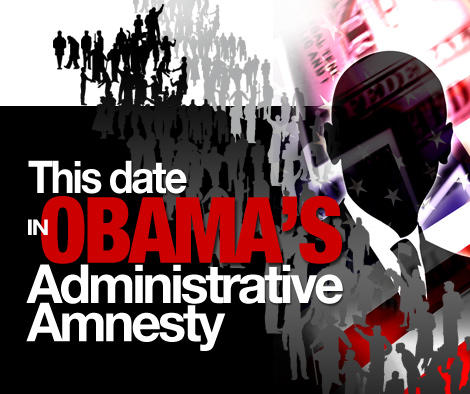 On February 13, 2012, President Obama introduced his 2013 budget, proposing to slash immigration enforcement programs. In addition to cutting funding for U.S. Immigration and Customs Enforcement (ICE) by 4 percent, the White House proposal sought reducing the 287(g) federal-local law enforcement program by $17 million—a whopping 25 percent.
Despite Congress refusing to enact President Obama's budget, he nonetheless got his way when buried in the bottom of an ICE press release ten months later, his Administration declared it would not be renewing any 287(g) task force model agreements in 2013. The release stated, "ICE has [] decided not to renew any of its agreements with state and local law enforcement agencies that operate task forces under the 287(g) program." In effect, Obama's move was more significant than the $17 million cut initially sought, effectively cutting the state and local law enforcement program in half.
Despite the effectiveness and popularity of the 287(g) program, the Obama Administration has from the beginning been working to dismantle it.  Just months after taking office, President Obama restricted the 287(g) program to ensure participating law enforcement agencies enforced immigration laws only against "dangerous criminal aliens."
For more information, see FAIR's record of President Obama's Dismantling of Immigration Enforcement.