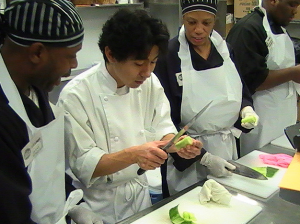 The Government Accountability Office (GAO) issued a report last month (2/14) that takes to task the Immigration and Customs Enforcement (ICE) branch of Homeland Security for not adequately monitoring foreign students that it authorized to work in the United States during and after their studies on student visas. It notes that there are about 100,000 foreigners currently working in OPT status.
The report ostensibly was about the possibility that those students represented a national security threat. But the report, as redacted for public release, focuses on the issue of whether ICE is monitoring the foreigners compliance with the OPT regulations.
The regulations require that the foreign students be working in a job related to their academic studies, that they have not been unemployed for more than 90 or 120 days, depending on their OPT program, and that they have not overstayed their authorized OPT status (which can be as many as 29 months). The GAO found that ICE has no capability to monitor whether the foreign workers are in a job related to their studies and does not even have information that identifies the employer. Similarly, there is no procedure in place to capture whether an OPT grantee has become unemployed and has become required by regulation to leave the country. Finally, GAO found that ICE is not collecting information as to when a former international student began working in the OPT program, and, consequently, it is not able to identify whether the foreign worker has departed the country at the end of the authorized OPT status.
The GAO recommended changes to correct these deficits including a requirement that the foreign-student tracking system (Student and Exchange Visitor Information System – SEVIS) that collects data furnished by the schools that host foreign students be modified to collect information on place of employment of OPT grantees and on any period of unemployment. It also recommended that ICE provide guidance to school officials on the necessary relationship between the field of study and the field of work and require school officials to certify that the work is related to the academic field.