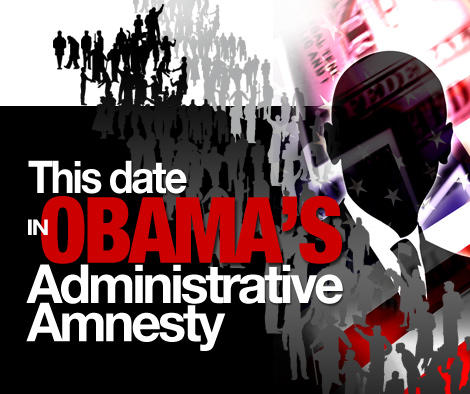 Less than two months after being inaugurated—and only a month after publicly declaring support for amnesty—President Obama met with the Congressional Hispanic Caucus (CHC) on March 18, 2009 to plot his strategy for enacting "comprehensive" immigration reform. During the meeting, Obama expressed his intention to work closely with the CHC to "address immigration concerns in both the short and long term." Later that day, Obama reiterates his support for amnesty at a town hall forum.
While Obama embraced amnesty at the early stages of his first term, he never intended to use Congress to implement his agenda. Despite Democrats controlling both the Senate and the House of Representatives for Obama's first two years, he never instructed Members of the CHC or other pro-amnesty Members to introduce legislation. Instead, beginning in 2011, the Department of Homeland Security (DHS) began to implement formal measures through a series of memos issued by former Immigration and Customs Enforcement (ICE) Director John Morton. These "Morton Memos" granted administrative amnesty to hundreds of thousands of illegal aliens in the United States.
Read more at FAIR's President Obama's Record of Dismantling Immigration Enforcement.