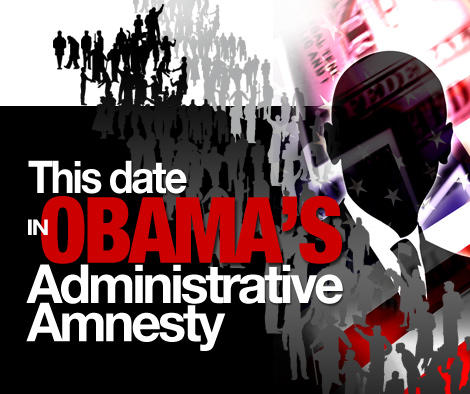 On this date five-years ago, the Obama Administration released and granted work authorization to 28 illegal aliens previously arrested by ICE agents during an investigation of the Yamato Engine Specialist plant in Bellingham, Washington. No, this was not an April Fools' Day joke, but rather a key moment in the Administration's immigration record, signaling a decision to begin actively undermining worksite enforcement efforts.
In fact, then-Secretary of Homeland Security Janet Napolitano claimed she knew nothing of the raid at the Yamato plant that led to the arrest of the 28 illegal aliens to begin with. To the contrary, she expressed outrage that the immigration officers were doing their job by taking illegal aliens they discovered into custody and initiating removal proceedings. After that, she vowed to examine ICE procedures more closely to ensure illegal aliens were no longer a target of worksite enforcement efforts by ICE.
By the end of April 2009, Napolitano put an end to worksite enforcement raids all together. On April 30 ICE issued new guidelines instructing ICE agents to focus on prosecuting the employers who hire illegal aliens, rather than the illegal alien employees.
Though punishing unscrupulous employers who circumvent the law by employing illegal aliens should be a priority, doing so is no substitute for enforcing our immigration laws and deporting those who have crossed our borders or overstayed their visas unlawfully. Click here to read more about President Obama's record of non-enforcement.