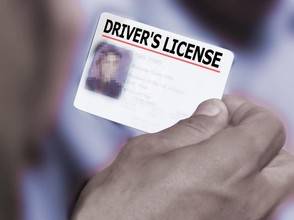 On Thursday, March 27, the Oregon Supreme Court ruled to uphold Referendum 301's ballot text as originally certified by the Oregon Secretary of State. Referendum 301 asks voters to approve or disapprove Senate Bill 833, which grants driver licenses to illegal aliens. The referendum will appear on the November 2014 ballot.
Illegal alien advocates brought the court challenge to the original text of the ballot, hoping to remove critical language that indicated that S.B. 833 would allow illegal aliens to receive driver's licenses. Then, fearing the Oregon Supreme Court would reject the challenge, Oregon lawmakers unsuccessfully attempted to hijack the ballot title process by introducing a bill, House Bill 4054, which would have rewritten the ballot title to obscure the fact that S.B. 833 grants driver's licenses to illegal aliens, the very purpose of the bill. Although it passed the House, H.B. 4054 stalled in the Senate as opposition grew to the legislature's unprecedented power grab.
The Oregon Supreme Court's ruling marks a victory for the true immigration reform activists in the state who worked tirelessly for months to get the signatures needed to place Referendum 301 on the November ballot. The referendum will provide voters in Oregon an opportunity to speak on the issue, as S.B. 833 was rushed through the legislative process in 2013.  The ballot title language can be influential because it is often the only description of the bill that many voters see.