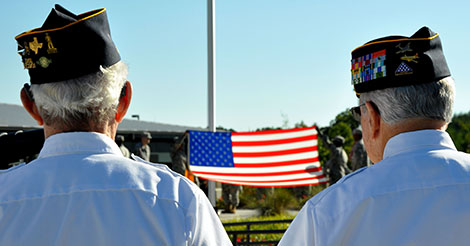 The American Legion, our country's largest wartime veterans service organization, urged House Republicans to drop their plan of sneaking amnesty into the National Defense Authorization Act (NDAA). The announcement came just one day after Breitbart News reported that House Majority Leader Eric Cantor (R-Va.) threw his support behind Rep. Jeff Denham's (R-Cal.) attempt to add his ENLIST Act (H.R. 2377), a military-based DREAM Act, to the NDAA. H.R. 2377 requires the Secretary of Homeland Security to issue green cards just for enlisting in the military with the only conditions being that the illegal aliens: (1) entered the U.S. before 2012; and (2) were younger than 15 when they entered the country.
The American Legion, whose mission includes "advocating patriotism and honor, promoting strong national security, and continued devotion to our fellow servicemembers and veterans" blasted the move. "The NDAA needs to stand alone, and I think attaching an issue as contentious and complex as immigration and recruitment policy would only stall the NDAA," John Stovall, director of the Legion's national security division told The Washington Times, "The legion's long-standing policy remains that we are opposed to any policy, any legislative action that amounts to amnesty, and I think that would fall under that definition."
The House Armed Services Committee (HASC) has jurisdiction over the NDAA and is set to amend the bill, a process known as "markup," on May 7th. Because Rep. Denham is not on the committee, he needs an HASC member to introduce the ENLIST Act as an amendment. Currently, 11 of the ENLIST Act's co-sponsors are HASC members, including Chairman Buck McKeon (R-Cal.)
One would think that the voice of a respected veterans' organization should stop this amnesty push in its tracks, but unfortunately Cantor, Speaker John Boehner (R-Ohio), and other pro-amnesty Members of Congress appear more determined than ever to jam amnesty down the throats of the American worker, and now even the American military.