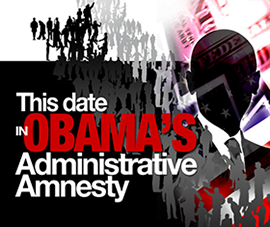 On May 19, 2010, Director of Immigration and Customs Enforcement (ICE), John Morton, said in an interview with the Chicago Tribune that his agency may not process illegal aliens transferred to the agency's custody by Arizona officials. In doing so, Morton criticized S.B. 1070, the then new immigration enforcement law that Arizona Governor Jan Brewer had signed into law the month before. Director Morton said the law "was not good government," and that the best way to do so was with a "comprehensive federal approach, not a patchwork of state laws." To further the impression that the Administration was not against working with state and local law enforcement, but merely wanted to do so in a consistent and efficient way, he pointed to the Secure Communities Initiative, and claimed the agency wanted to expand it. The Secure Communities Initiative, which the Administration would in fact later undercut rather than expand, gives state and local police access to the Department of Homeland Security (DHS) database of immigration law violators so that illegal aliens arrested by state and local police can be turned over to ICE rather than released on bail.
Of course the Administration did not limit itself to undermining Arizona's law with this tactic, however.  In July of 2010, the Department of Justice filed suit against Arizona, alleging that S.B. 1070 would conflict with the federal government's "enforcement priorities," which it has continually described as focused on those who commit non-immigration related crimes. Though the Supreme Court upheld much of the law in 2012, the Administration announced after the ruling that it would not deport the illegal aliens reported by Arizona officials unless the individuals met its own "enforcement priorities."
Meanwhile, despite John Morton's initial claims that the Administration disapproved of S.B. 1070 because federally directed initiatives like Secure Communities were the better approach, the Administration spent the next few years dismantling those methods of enforcement as well. In April 2012, the Administration announced that it would no longer deport aliens identified by Secure Communities for committing "minor" criminal offenses.
And only last week, current Secretary of Homeland Security Jeh Johnson hinted that perhaps Secure Communities would be weakened even further. Saying that the program needed "a fresh start," he implied that it should focus only on those who have actually "been convicted." Pro-amnesty advocates have criticized the program for leading illegal aliens who have merely been booked but not convicted for a crime, or have only been convicted of a minor violation, to fear that they will be deported and thus avoid interacting with law enforcement.
This latest announcement removes any doubt that the Administration has simply been undermining enforcement all along, rather than prioritizing scarce resources on those illegal aliens who pose the most threat to public safety. It seems more likely the administration only wants to ensure that virtually the only interior immigration enforcement ICE ever does is send those illegal aliens who have committed truly serious crimes back to their home countries after they have served prison sentences.  Indeed, with this Administration, even that much enforcement is considered too much. In 2013, ICE freed more than 36,000 convicted criminal aliens awaiting the outcome of their deportation proceedings.