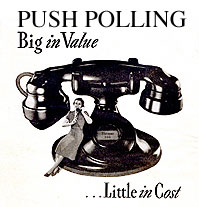 As soon as House Majority Leader Eric Cantor's primary defeat at the hands of an underfunded challenger hit the news wires, the political spin machines began churning.
Cantor was defeated by challenger Dave Brat for a number of reasons. Certainly the fact that Cantor was a public face of an extremely unpopular House Republican leadership hurt him. So, too, did his stance on immigration policy. Brat effectively exposed Cantor's duplicitous rhetoric on immigration. In Congress, Cantor consistently promoted amnesty for illegal aliens while claiming that he opposed amnesty.
The morning after Cantor's stunning defeat, a poll commissioned by Americans United for Change, a group supporting amnesty for illegal aliens and large increases in new immigration, was released by the Public Policy Polling company. The poll purports to show that Cantor's immigration stances did not hurt him with voters in Virginia's 7th District.
In the annals of push polling, the PPP poll is a shining example of how you can frame questions in a way that guarantees you'll get the responses you're looking for. This poll goes even further. Some of the information presented to respondents is flat-out inaccurate.
Below are the two substantive questions on immigration asked in the poll with annotations demonstrating how blatantly the polling company sought to manipulate the results:
Question 3

There is bipartisan immigration reform legislation being debated in Washington. The bill would secure our borders1, block employers2 from hiring undocumented immigrants, and make sure that undocumented immigrants already in the U.S. with no criminal record3 register for legal status. If a long list of requirements 4 is met over more than a decade, it provides eligibility for a path to citizenship.

Would you support or oppose this proposal?
Question 4

Do you support or oppose an immigration reform plan that ensures5 undocumented immigrants currently living6 in the U.S. pay a penalty 7, learn English8, pass a criminal background check9, pay taxes10, and wait a minimum of 13 years 11 before they can be eligible for citizenship?