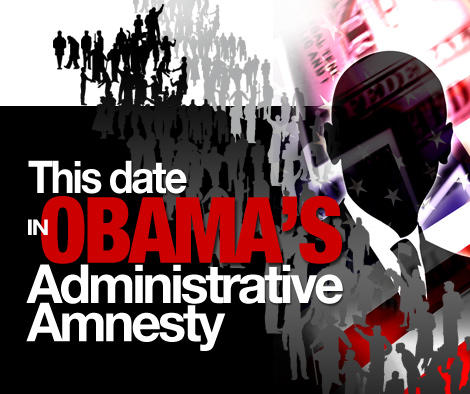 During a June 29, 2011 White House press conference, President Obama side stepped a question about whether he would sign a mandatory E-Verify law if Congress passed one. "[I]f you receive a mandatory E-Verify bill only, without legalization, are you planning to veto that bill?" a reporter asked the President. "[W]e need comprehensive immigration reform," replied Obama, indicating that his priority is amnesty. "We may not be able to get everything that I would like to see in a package, but we have to have a balanced package."
In response, Congressional Republicans rejected the premise that mandatory E-Verify must be tied to a "comprehensive" amnesty bill. "E-Verify should be considered as a stand-alone bill," said House Judiciary Chairman Lamar Smith (R-Texas). "It is not an immigration bill, it's a jobs bill," he said of his own mandatory E-Verify legislation.
Read more at FAIR's President Obama's Record of Dismantling Immigration Enforcement.