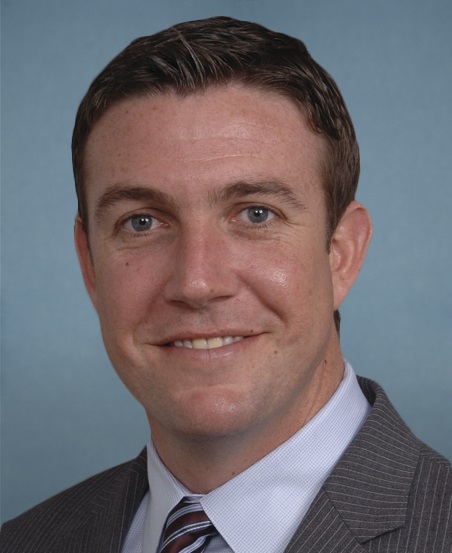 In an appearance on Fox News' Greta Van Susteren program, Rep. Duncan Hunter (R-Calif.) stated definitively that, "ISIS is coming across the southern border." Hunter told Van Susteren that according to "a high level source within the Border Patrol" with whom he has spoken, "at least 10 ISIS fighters have been caught coming across the Mexican border in Texas." In addition to the ones who were apprehended by the Border Patrol, Hunter warned that "there's going to be dozens more that did not get caught by the Border Patrol."
Hunter's claims were denied by the Department of Homeland Security. According to a spokesman for DHS, "The suggestion that individuals who have ties to ISIL have been apprehended at the Southwest border is categorically false, and not supported by any credible intelligence or the facts on the ground." The spokesman further denied that infiltration by ISIS (also known as ISIL) is even a serious threat. "DHS continues to have no credible intelligence to suggest terrorist organizations are actively plotting to cross the southwest border," he said.
Hunter's allegation that an ISIS attack on U.S. soil is real threat is supported by the National Citizenship and Immigration Services Council, the union representing U.S. Citizenship and Immigration Services (USCIS) employees. Union president Kenneth Palinkas charges that the administration's lax enforcement of immigration laws against people who overstay visas, and administration policies that have "widened the loopholes" in the asylum system have made it dangerously easy for ISIS and other terrorist organizations to carry out attacks against Americans. Moreover, Palinkas warns, the president's expected executive amnesty after the mid-term elections will increase the risk.