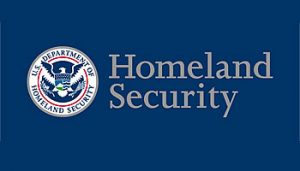 DHS announced on October 16 that Temporary Protected Status (TPS) for Hondurans and Nicaraguans was extended until July 5, 2016. TPS is protection against deportation for illegal aliens and for persons who entered legally but failed to depart when their entry permit expired. In the case of the Nicaraguans and Hondurans who benefit from this most recent extension, their TPS status was first granted as of December 1998 and was due to expire in January 2015 after numerous prior extensions.
The ostensible reason for the TPS designation back in 1998 was Hurricane Mitch, a powerful storm that devastated parts of the Central American countries. While rebuilding following the hurricane was slow, the idea that 16 years later, conditions in those countries continue to prevent the return of citizens, voluntarily or by deportation, strains credibility. Yet, the Federal Register notice accompanying the notice of the extended TPS status states that, "There continues to be a substantial, but temporary, disruption of living conditions in [those two countries]resulting from Hurricane Mitch, and [they remain]unable, temporarily, to handle adequately the return of [their]nationals."
What explains this incredible pretext for not deporting Nicaraguan and Honduran illegal aliens is that the governments of those two countries have pressured the U.S. government to extend the TPS time and again. These governments desperately want their nationals to continue to legally work here and send money (remittances) back to family members in their homelands. This plea by the foreign governments is seconded by illegal alien support groups and amnesty advocates in the United States. So the current action of the administration is a political move responding to pressure from both domestic and international interests.
With the Obama administration committed to a general amnesty, it is illogical to expect any other action from it other than a continuous renewal of TPS status for the nationals of the eight countries that currently benefit from that designation. (Haiti, Somalia, Sudan, South Sudan, Syria, El Salvador plus the other two Central American countries.)
Additional details on the TPS issue may be found on the FAIR website.