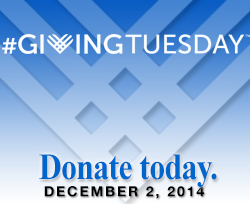 For the past two years, we thwarted the well-funded attempts to shove amnesty through Congress because Americans made their voices heard in Washington.  Now President Obama has plowed over the separation of powers to grant amnesty in a move of truly tyrannical proportions. We must fight back.
On this #GivingTuesday, join countless Americans exercising the power of your purse by insisting that Congress exercises the power of our national purse to #DefundAmnesty.
President Obama is counting on Americans to forget about their outrage during the holiday season. Watch this urgent update from Dan Stein and find out why #GivingTuesday is the perfect day to kickstart our efforts to #DefundAmnesty.