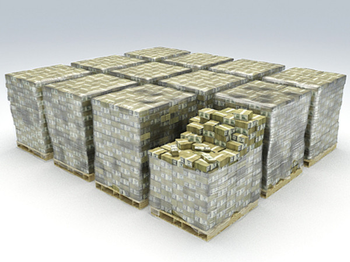 Judicial Watch revealed Wednesday "basic shelter care" for 2,400 illegal alien minors through Baptist Children and Family Services over the course of four months in 2014 cost taxpayers more than $183 million. Assuming the same "rudimentary" care was given to all 65,000 unaccompanied minors for 120 days, the total cost would stretch past $5 billion in taxpayer money directed toward the minors.
While that $5 billion figure is technically impossible to prove because of the lack of disclosure from the government of how long each individual remained in HHS care, it is equally as difficult to prove otherwise.
According to the FOIA results from the August 1 request, funds were spent on overpriced and elaborate items, including expensive shower stalls and cable television. Divide $183 million between the 2,400 kids and it comes out to a monthly cost of more than $19,000 per person. Compare that to the per capita annual spending on health care for kids in the U.S. in 2010 was $2,123. Per capita annual spending on K-12 education in 2010 was $12,608. The numbers simply do not add up.
Consider what the FOIA request discovered:
The BCFS application for the Lackland AFB facility includes the following in addition to many of the above:
The government may have vastly overpaid for these basic items; therefore, the American people need accountability and answers for how the government spent the people's money.