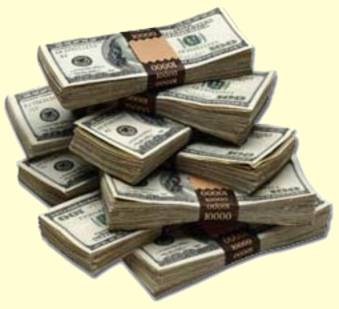 Last week IRS Commissioner John Koskinen testified before Congress that illegal aliens who benefit from the Obama amnesty will also be in line to collect money from the Treasury in the form of retroactive Earned Income Tax Credits.
Guess who else is getting on the amnesty gravy train? According to a report by the McClatchy News Service, Wall Street is set to cash-in on what long-time open borders advocate Frank Sharry describes as "the biggest (immigration) program they've ever had to implement" (not to mention an unconstitutional one as well). McClatchy reports that big processing contracts to handle to flood of applications are now being passed out. "It starts with the banking firm of J.P. Morgan Chase, which will be paid to open envelopes, scan applications and deposit checks at centers in Dallas and Phoenix," states the report.
This should not come as a big surprise. After all, big business interests have invested millions of lobbying dollars in the effort to gain amnesty for illegal aliens and flood the already saturated U.S. labor market.
The McClathchy report also should put to rest any notion that the Obama amnesty will be anything other than a massive rubber-stamping operation. The National Council of La Raza (NCLR), whose former vice president is Obama's chief domestic policy advisor, is demanding that the approval process be expedited in order to convince as many illegal alien as possible to step forward and take advantage of the program. "If it takes six months for anybody to get approved, that's going to affect participation," said Charles Kamasaki of NCLR. "If they are getting approvals in two to three months, then the skeptics are more likely to come forward." Under this administration, what NCLR wants, NCLR generally gets…and so does J.P. Morgan Chase.