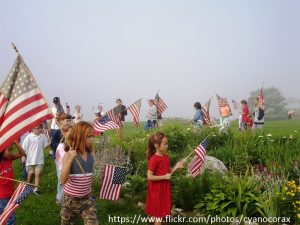 That is a question American novelist and screenwriter Jack Engelhard asks in a recent op-ed. "Anything can happen in a country that's changing by the hour. People we don't know keep coming in from countries where they used to burn our flag," he writes. Multiculturalism, spurred by mass immigration, is transforming the United States from a diverse nation with a unifying culture into "another place, a confusion of tongues. We're becoming many nations under many gods."
Engelhard's unease is likely shared by the majority of Americans, though few people talk or write about it publicly. Tellingly, Engelhard's op-ed was not published on an American website, but rather the Israeli Arutz Sheva (Channel 7) site.
Culture, and the impact that mass immigration has on it, is a difficult matter to discuss. These are issues that can be easily demagogued by those on the fringes of the immigration debate. But that does not mean we should not have a national discussion this sensitive, but important topic.
Engelhard has started that discussion. You can read it here.