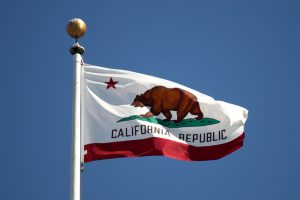 Indira Esparza, a Mexican illegal alien who attracted some attention when she accepted her University of California San Diego (UCSD) diploma draped in a Mexican flag, really knows how to show appreciation to the country that financed her education, even though she was an illegal alien.
During the four years she spent at UCSD (occupying a seat that could otherwise have been filled by a legal California resident), Ms. Esparza benefited from California's in-state tuition policy for illegal aliens. The current in-state tuition fees for full-time UCSD student total $13,456 per year. Full tuition runs a hefty $47,733 per year, meaning that California taxpayers coughed up the difference of $34,277 each year, or a four-year total of $137,108.
But that's just the start of the public and private benefits that have been lavished on Ms. Esparza, reports Investor's Business Daily (IBD). While many students struggle to meet the in-state tuition costs, Ms. Esparza was getting as close as one can get to a free ride at UCSD. She was awarded $10,000 in cash under the Chancellor's Associate Scholars program. IBD reports that, "The program essentially provides a full-ride and loan-free UC San Diego financial aid package to eligible students from several underserved high schools."
It doesn't stop there. On top of the in-state tuition break and the Chancellor's Associate Scholars cash bonus, Ms. Esparza was also received a scholarship from the Patricia and Christopher Weil Family Foundation. Like the recently announced scholarship fund being established by Mark Zuckerberg, the Weil Family Foundation provides private money that further rewards illegal immigration.
So while citizens and legal residents and their families were working, scrimping and taking on debt to pay for college, Ms. Esparza was, in her own words, having a "ridiculously awesome" time at UCSD.
But wait, there's more! Even before she got to UCSD, Ms. Esparza was getting a ridiculously awesome education at the expense of San Diego taxpayers. She attended the elite Preuss charter school, described as "a unique charter middle and high school for low income students who strive to become the first in their families to graduate from college." The Preuss website also prominently features Ms. Esparza on its home page.
So, what better way to show your appreciation for the opportunities and the hundreds of thousands of education dollars American and California taxpayers have provided you than to parade onto the podium to receive your diploma proudly cocooned in a Mexican flag?