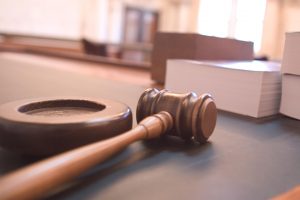 Attorneys representing the State of Alabama filed a lawsuit in U.S. District Court on January 7 contesting the actions of the United States government in resettling refugees in the state. Alabama is the second state to file a lawsuit against the feds, after Texas. Both states contend the Obama Administration is circumventing requirements established by federal law to consult with states and take in local recommendations as to the placement of refugees resettled in their states.
Specifically, the State of Alabama charged that the federal government has failed to provide the state with sufficient information regarding the refugees the federal government has settled or plans to settle in the state. The complaint also charged that the state has been denied a meaningful role in the refugee resettlement process, one that it is entitled to under federal law.
States play an important role in influencing refugee resettlement in the United States. Generally, federal law requires cooperation between federal, state, and local governments, as well as private non-profit voluntary agencies, when it comes to the resettlement of refugees admitted to the United States. The law specifically states that such consultation "shall" take place "regularly (not less often than quarterly)" and that it should concern "the sponsorship process and the intended distribution of refugees among the states and localities before their placement…" (See 8 U.S.C. § 1522(a)(2)(A))(emphasis added) Federal law further requires the federal government to take into account the recommendations of the state to the maximum extent possible. (Id. § 1522(a)(2)(D))(emphasis added).
Alabama Governor Bentley commented on the lawsuit. "We would like to know who is coming into our state. … We need to know any background information that supposedly is gathered," Bentley said. Governor Bentley joined more than half of the nation's governors in last November in opposing the resettlement of additional Syrian refugees into the United States following the following the brutal attacks in Paris, France, and Beirut, Lebanon, that left hundreds dead or wounded.
In its complaint, the State of Alabama requested the Court to declare the federal government's consultation obligations to the State and order the federal government to provide the State a meaningful role and input into the resettlement process, as required by federal law. Additionally, the State requests the court to order the federal government disclose sufficient information regarding refugees settled or to be settled in Alabama so the state may assess any security, health, or other risks posed by the incoming population so that the state may adequately plan for additional requests for social services and public assistance.