File this one under "Fact is Stanger than Fiction":
Pedro Zarceno-Figueroa is an illegal alien from El Salvador. Pedro lives illegally in San Francisco. San Francisco is a self-declared sanctuary city that illegally shields illegal aliens from federal immigration enforcement officials. Pedro, who is violating U.S. immigration laws, has a DUI conviction, and is ignoring a deportation order is charging that San Francisco violated its illegal sanctuary "law" when it discovered an outstanding warrant for him and police detained him temporarily while authorities contacted Immigration and Customs Enforcement (ICE) to find out what the warrant was for. As a result, Pedro now finds himself in ICE custody.
It all began in December, when Zarceno-Figueroa showed up at a police station to report his car had been stolen. The police, as they routinely do, asked him to produce a driver's license and proof of ownership and registration and discovered that Zarceno-Figueroa is an illegal alien. Perhaps, in an effort to avoid another Kate Steinle fiasco, the police decided to check for warrants before sending Zarceno-Figueroa on his way.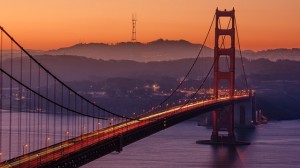 The SFPD claims it never found out what the warrant was for and, this being San Francisco, released Zarceno-Figueroa. This is where it gets even stranger. There just happened to be an ICE agent parked in front of the police station who took Zarceno-Figueroa into custody. "We do not cooperate on immigration matters," stated SFPD Sgt. Michael Andraychak.
Many in San Francisco are troubled by the fact that an illegal alien was taken into custody in their city. County Supervisor John Avalos, who dismissed Kate Steinle's murder as "just a series of coincidences," that had nothing to do with the sanctuary policy he authored is demanding answers about what happened to Zarceno-Figueroa. "I am very concerned about this case and have joined the community's call for transparency and accountability from SFPD and ICE," said Avalos.
Zarceno-Figueroa, who has yet to be deported, is being represented by the public defender's office (at the expense of taxpayers). If Avalos is merely "concerned," the city's public defender is righteously indignant. "Pedro Figueroa was the victim of a crime, and today he's the victim of a broken immigration system. San Francisco is a sanctuary city. We welcome immigrants, we have a law and a policy that should protect them, and yet Pedro Figueroa was not protected," charged Jeff Adachi, the city's public defender.
Perhaps Zarceno-Figueroa can take some comfort in the knowledge that the city's sanctuary policies don't protect law-abiding citizens of San Francisco either.