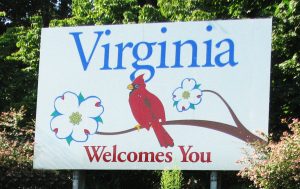 This week the Virginia Legislature passed two critical immigration enforcement bills!
The House passed House Bill 481 (HB 481). HB 481 not only requires law enforcement to maintain custody of a criminal alien if U.S. Immigration and Customs Enforcement (ICE) issues a detainer, it also takes the important step of compensating any person injured by a criminal alien released in violation of its provisions.
The Senate passed Senate Bill 270 (SB 270). SB 270 prohibits localities from enacting any ordinance, procedure, or policy that restricts the enforcement of federal immigration law, and strips funding from any locality that nonetheless adopts a sanctuary policy.
HB 481 now goes to the Senate for consideration, and SB 270 now moves to the House. Please contact your state Senator and Delegate and tell them to support these critical pieces of legislation!
Tell them that compliance with immigration detainers and local cooperation in the enforcement of immigration law is good public policy. The benefits of anti-sanctuary bills like HB 481 and SB 270 include:
Furthering the public safety and welfare of Virginia residents and visitors;
Fighting illegal immigration by eliminating the attraction for illegal aliens to come to Virginia;
Taking away competition for scarce jobs; and
Providing ICE with critical assistance to enable it to accomplish its mission to identify and remove criminal aliens who are already in state or local custody.
Click here to find your state lawmakers and tell them that they should support immigration enforcement in Virginia TODAY!
For more information about what you can do, contact your FAIR Field Representative.
Sincerely,
FAIR