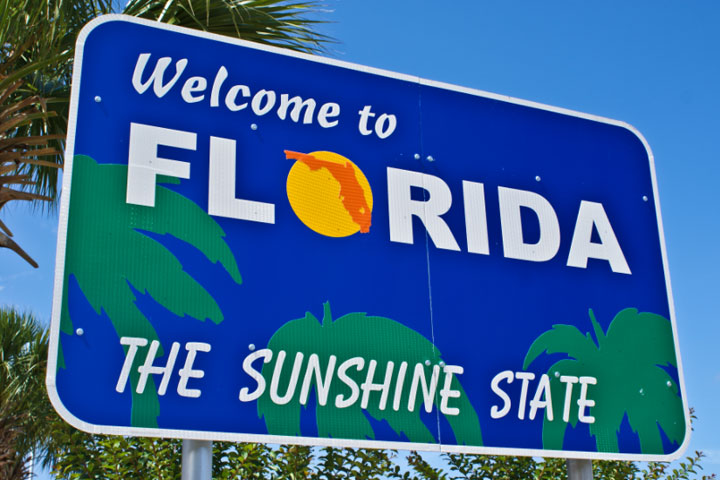 Furthering the pro-amnesty lobby's agenda, Florida Senate Judiciary Committee Chairman Miguel Diaz de la Portilla (R-Miami) has declared he will not take up any immigration enforcement bills in his committee this session. "None of the immigration bills are going to be heard," he told reporters. "So those are off the table as far as the judiciary committee is concerned."
As the Judiciary Committee is typically the primary committee of jurisdiction for immigration bills, Senator Diaz de la Portilla's refusal to take up immigration legislation in his committee is a critical setback for true immigration reformers in the Sunshine State.
Just last week, the Florida House of Representatives overwhelmingly passed HB 675, anti-sanctuary city legislation, by a vote of 80-38. Senator Diaz de la Portilla's declaration to deny hearings on immigration legislation effectively kills this otherwise popular bill, while preventing any other enforcement legislation from seeing the light of day in the Senate.
Now is the time for those who want their lawmakers to put the needs of Floridians over illegal aliens to speak up! Tell the leadership in the GOP-controlled Florida Senate that such outright refusal to take up critical immigration enforcement legislation is unacceptable and places the public safety at risk.
Call Florida Senate President Andy Gardiner TODAY and tell him:
You want the Senate to take up immigration enforcement and anti-sanctuary city legislation like the House passed HB 675; and
Anti-sanctuary and enforcement legislation improves public safety by ensuring dangerous criminal aliens are handed over to immigration officials, and increases the public's trust that law enforcement is putting the safety of Americans and legal immigrants first!
Floridians deserve better!
You can contact Senate President Gardiner by phone: (850) 487-5229 or tell him how you feel on Facebook.
Sincerely,
FAIR
P.S. To locate and contact your individual state senator, click here.