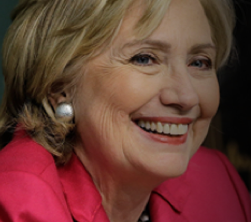 Former Secretary of State and U.S. Senator Hillary Clinton, who is seeking the Democratic Party's nomination for president, released her immigration plan entitled "America needs comprehensive immigration reform with a pathway to citizenship." (Hillary Clinton Immigration Plan) FAIR offers the following analysis of the plan on five key immigration issues: amnesty; legal immigration; border security; interior enforcement; and taxpayer benefits to illegal aliens.
Amnesty: The core of Clinton's immigration plan is mass amnesty for the 12 million illegal aliens in the country. According to the plan, Clinton supports "comprehensive" immigration reform that provides a "full and equal path to citizenship" and "brings millions of hardworking people into the formal economy." Clinton's plan contains no mention of the criteria for amnesty or the factors—if any—that would disqualify an illegal alien. In the absence of legislation, Clinton vows to take extensive executive action to protect illegal aliens from removal. First, she promises to "defend" President Obama's Deferred Action for Parents of Americans (DAPA) and extended Deferred Action for Childhood Arrivals (DACA) amnesty programs. Additionally, Clinton would grant deferred action to other illegal aliens with a "history of service and contribution to their communities."…
Read more of this analysis on Hillary Clinton's stand on immigration on FAIRus.org: Where Do the Presidential Hopefuls Stand on Immigration?