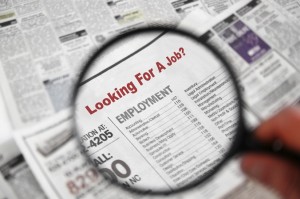 In news that surprises no one, U.S. Citizenship and Immigration Services (USCIS) announced today that it has reached the H-1B cap for FY 2017. Because USCIS has received more applications than the 65,000 H-1B cap set by Congress, the agency will utilize a lottery to determine which employers get the foreign workers—most likely for science, technology, engineering, and mathematics (STEM) jobs. Predictably, tech companies will point to the cap being exceeded in less than a week (application period started April 1) to claim there is a shortage of STEM workers and demand Congress increase the cap.
The facts say otherwise. In reality, wages for tech workers have been stagnant for years while company profits have soared in part because there is a glut of tech workers. Additionally, tech companies laid off thousands of qualified American workers last year. Yet, instead of hiring (or rehiring) these workers the tech companies submit hundreds (if not thousands) of H-1B petitions. The reason: H-1B workers are cheaper and tied to the sponsoring employer. While the list of companies that submitted H-1B petitions has not yet been released, it is a near certainty that companies like Disney, Southern California Edison, and others who gutted their American tech workforce in the last 12 months have applied for the foreign workers.
The worst thing is, these companies are legally doing this because the H-1B law was written to allow tech companies to favor cheap foreign labor of equally (or more) qualified American STEM workers.