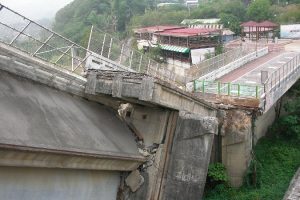 The recent devastating earthquakes in Ecuador, Japan and Burma have provoked the immigration services branch of Homeland Security (USCIS) to issue a checklist of provisions that are available to natives of those countries in the United States legally. In earlier incidents of natural disasters the government's response has been to authorize Temporary Protected Status (TPS).
The difference between TPS and the current menu of benefits is that TPS offers protection against deportation to illegal aliens as well as legal temporary residents or other nonimmigrants. Along with that protection, TPS provides the legal or illegal beneficiaries work permits so that the recipients may legally work in the United States. Granting TPS has been cited in the United States v. Texas case currently before the U.S. Supreme Court as an example of providing illegal aliens protection against deportation and work permits like the Obama administration wants to do with the millions of illegal aliens in the court case. That argument is false, because TPS is based on law rather than the executive discretion asserted by Obama as justification for its sweeping executive amnesty programs.
Given the problem of conferring protection against deportation under TPS, it is encouraging to see USCIS promoting alternatives to it and directing those benefits exclusively to aliens legally in the United States. Those provisions include extending permits to stay in the country, provide of return to the United States after a trip abroad, speeded up processing of work permits for foreign students and other nonimmigrants, and waiving immigration fees.
These provisions are in effect a blueprint of how foreign natural disaster emergency conditions should be handled on a regular basis, and TPS should be repealed.