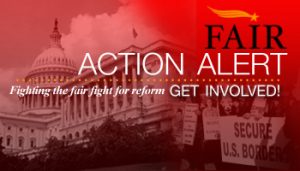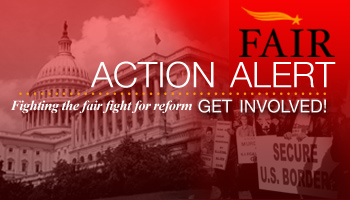 This week, the Louisiana State Senate announced committee assignments for two critical measures, HB 1148 and HB 453, which combat dangerous sanctuary policies in the state! The Louisiana House of Representatives already passed both bills by an overwhelming majority, making these committees the next step in the path to victory.
Sanctuary policies are ordinances, resolutions, executive actions, or initiatives that prohibit law enforcement from inquiring, acting on, or reporting an individual's immigration status, or that otherwise impede their ability to cooperate with federal immigration officials.
HB 1148 has been assigned to the Senate Judiciary A Committee, and HB 453 has been assigned to the Senate and Governmental Affairs Committee.
Though the exact hearing dates for these bills have yet to be released, it is never too early to start telling your state senator to support these bills! We need YOUR help to tell them how important these two bills are for Louisianans! Call the members of the Judiciary Committee and the Senate & Governmental Affairs Committee today and tell him or her that you want to see these measures passed!
HB 1148 prohibits state or local governments with sanctuary policies from borrowing any money from the state for new infrastructure projects, and bans state funding from being spent on the implementation or enforcement of sanctuary policies.
Senate Judiciary A Committee: Members and Contact Information
Senator Rick Ward, III (Chairman)
(225) 246- 8838
Senator Jay Luneau (Vice-Chairman)
(318) 484-2288
luneauj@legis.la.gov
Senator Wesley Bishop
(504) 242-4198
Senator Jack Donahue
(985) 727-7949
Senator Ryan Gatti
(318) 746-0861

(844) 824-6937

Senator Daniel Martiny
(504) 834-7676
Senator John Milkovich
(318) 676-7877
HB 453 allows victims of crimes committed by illegal aliens released by sanctuary cities to sue the city or parish with such policy.
Senate and Governmental Affairs Committee: Members and Contact Information
Senator Karen Carter Peterson
(Chairman)
(504) 568-8346
Senator Wesley Bishop
(Vice- Chairman)
(504) 242-4198
Senator Troy Carter
(504) 302-3682
Senator Jack Donahue
(985) 727-7949
Senator James R. Fannin
(318) 259-6620

(800) 259-8694

Senator Jean-Paul J. Morrell
(504) 284-4794
Senator Neil Riser
(318) 649-0977

(866) 513-8699

Senator Gregory Tarver
(318) 227-1499
Senator Mike Walsworth
(318) 340-6453

(866) 518-8573
Tell these elected officials that cooperating with federal immigration authorities and complying with immigration detainers is smart public policy. The benefits of legislation aimed at increasing cooperation with federal immigration officials include:
Furthering the public safety and welfare of Louisiana residents and visitors;
Fighting illegal immigration by eliminating the attraction for illegal aliens to come to Louisiana;
Taking away competition for scarce jobs; and
Providing federal immigration officers with critical assistance to identify and remove criminal aliens who are already in state or local custody.
Let these Senators know HB 1148 and HB 453 need to pass so Louisiana can end sanctuary policies once and for all!
For more information on what you can do, contact Joyce Mucci, your FAIR Field Representative.
Sincerely,
FAIR