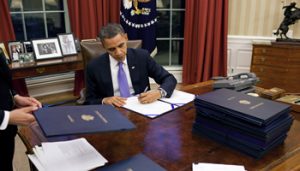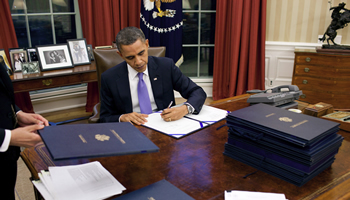 Under the Constitution setting immigration policy is the responsibility of Congress. And that has been respected until the Obama administration. He has turned that practice on its head by administering his own policy. Myriad of examples of the Obama administration usurping authority over immigration policy exist, with the assertion of virtually unlimited 'prosecutorial discretion" – that exempts most illegal aliens from deportation – heading the list. He has told the State Department to issue more tourist visas to travelers from China and Brazil and has created a new program for Central American youth with family members here to be admitted on waivers of ineligibility or under an expansive interpretation of refugee status. Those are just a few examples.
Another program that is less recognized, was created in 2014 to benefit Haitians. The Haitian Family Reunification Parole (HREF) program was set up to allow Haitians who were on a waiting list for a family-sponsored immigrant visa to come to the United States on a waiver of ineligibility to reside here with a work permit. The Haitian has to be within two years of becoming eligible for the visa, but the program meant that an additional two-year's worth of Haitian immigrants could come right away.
This HREF program is ongoing. The Department of Homeland Security (DHS) announced on June 6, 2016 that the third round of "invitations" to get early visas has now been released.
It might seem that cutting the waiting list shorter by two years is not a big deal, but the president's action shows that in administering his own immigration policy he could just as easily shorten the visa waiting lists even further or open up this accelerated visa program to whatever other country he wants to benefit.