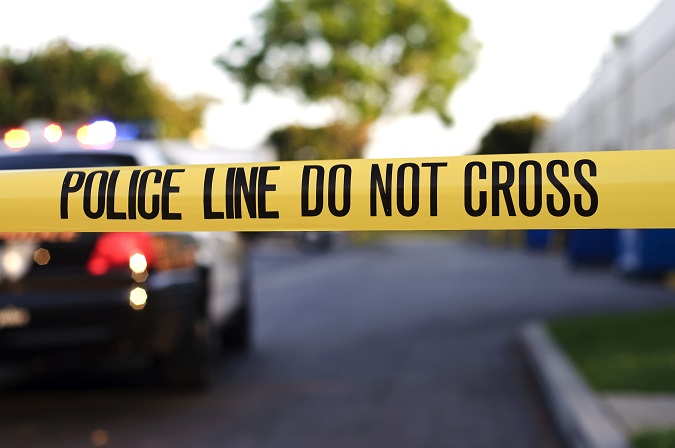 Five individuals were found dead last week after a 21-year-old illegal alien from Honduras, Johnny Josue Sanchez, set fire to an abandoned Westlake, California, building outside of Los Angeles. Killing five homeless individuals who had been squatting in the building at the time of the blaze, Sanchez, who was also homeless, allegedly started the fire to seek revenge on another transient who had taken up in Sanchez' part of the building.
According to the Los Angeles Times, Sanchez was first arrested by U.S. Border Patrol in 2012 for unlawfully entering the country. Officials said they released him a week later after agents determined that he had no previous immigration violations or criminal history. Interestingly, according to ICE spokeswoman Virginia Kice, Sanchez was placed under supervision and ordered to report regularly to immigration authorities, though for "unknown reasons" the administration never initiated deportation proceedings against him.
Without being subsequently placed in deportation proceedings or a detention facility, Kice said Sanchez stopped reporting to immigration officials in August 2014, and added that the agency's policy is "to focus on individuals who pose a public safety threat" and not search for those who fail to report unless they have a criminal background or a history of repeated illegal entry.
Unsurprisingly, Sanchez showed up on law enforcements' radar again last January, when the Los Angeles Police Department (LAPD) arrested him on suspicion of domestic violence. Not being a priority for ICE, and given the LAPD's sanctuary policy, Sanchez was released back onto the streets. The LAPD then picked him up again in May and June on suspicion of drug possession. Again, according to news reports, ICE did not seek an immigration hold. In fact, his most recent encounter with law enforcement occurred just days before the June 13 fire, but of course he was released again by authorities.
Sanchez now faces murder and attempted murder charges, while neither ICE nor the LAPD face any consequences. Though blame must be placed on Sanchez, the illegal alien who chose to enter the U.S. unlawfully and proceeded to commit acts of domestic violence, drug possession, and arson, at what point will sanctuary cities such as Los Angeles be held accountable for encouraging illegal aliens to live in its borders? More importantly, at what point will the Obama administration be held responsible for turning a blind-eye to illegal aliens and refusing to enforce the immigration laws as Congress intended?
The Obama administration could have prevented last week's deaths. They could have proceeded with deportation proceedings when Sanchez was first apprehended in 2012, or sought custody on any one of the several occasions on which Sanchez was arrested by the LAPD. Sadly, tragedies such as this will continue to take place until a new president comes in who will finally enforce the laws and challenge state and local sanctuary policies. Perhaps if the deaths were of individuals with more money or political clout, our leaders would finally listen?