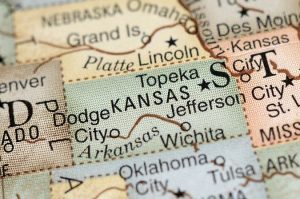 Commissioners in Sedgwick County, Kansas, passed, 3-2, a resolution last week aimed at curbing illegal immigration in their community.
As part of the resolution, Sedgwick County Commissioners requested the Kansas State Legislature reverse the state's law allowing illegal aliens to receive in-state tuition at public universities. Commissioners also requested that the state health department amend its policies permitting illegal aliens to receive benefits under the federal Women, Infants, and Children (WIC) Program.
Commissioner Richard Ranzau, who supported the resolution, said forcing taxpayers to subsidize illegal aliens living in Kansas is irresponsible. "I have to decide as a matter of public policy, should we force the taxpayers to subsidize unlawful behavior and to me that answer is, no," he said. "This is not within our powers to fix this, but we are going to ask the state, formally, to take some positions," added Commissioner Jim Howell.
Illegal immigration currently costs Kansas taxpayers an estimated $424 million annually. Refusing to grant illegal aliens benefits such as in-state tuition is a critical step to deterring illegal immigration and ensuring scarce taxpayer dollars are not used to reward lawbreaking. Although Commissioner Howell is right – it is ultimately up to the state to prohibit illegal aliens from obtaining the benefits that the Sedgwick County Commission seeks to ban – the Commission's efforts are nonetheless an important step in an era of ACLU-backed sanctuary policies.