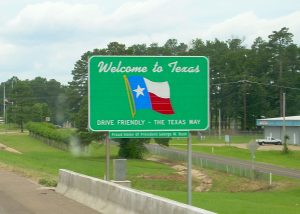 Texas Governor Greg Abbott recently announced that the state of Texas formally withdrew from the federal Refugee Resettlement Program. The decision to refuse participation was made after the federal government ignored numerous requests from Texas officials for assurances that refugees resettled into the state were adequately vetted to rule out security concerns they might pose. Texas officials had warned the federal government that it would withdraw unless the federal government fulfills the state's information requests.
"Texas has repeatedly requested that the Director of the Federal Bureau of Investigation and the Director of National Intelligence provide assurances that refugees resettled in Texas will not pose a security threat, and that the number of refugees resettled in Texas would not exceed the State's original allocation in fiscal year 2016 – both of which have been denied by the federal government," Abbott commented. "As a result, Texas will withdraw from the refugee resettlement program."
Currently, twelve other states refuse to participate in the Refugee Resettlement program. These states are referred to as Wilson-Fish states, after the amendment in federal law that allows states to discontinue participation in the non-mandatory federal program and requires the federal government to develop alternative plans for refugees. Wilson-Fish states do not participate in the placement process or administer aid to refugees, unless specifically required by state or federal law. Often, the federal government circumvents states that refuse to participate with the program by contracting with third party organizations to facilitate refugee placement into those states. Withdrawal from the Refugee Resettlement program, however, will ensure state taxpayer resources are not spent in the resettlement process.
Because states are required to give the federal government 120 day's notice of their withdrawal, Texas may be forced to continue participation as late as until the beginning of next year. So far, Texas has taken in 9.25 percent of all refugees resettled in the nation this year, more than any other state in the country.