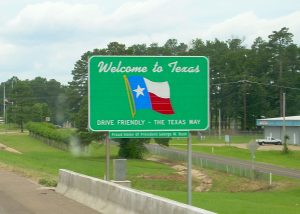 Texas has a reputation for being tough on crime, and that's because we need to be. The state not only has to deal with the consequences of its homegrown criminals but often also those from many other nations, since we're a high immigration and a border state. So in many cases, the criminals are here illegally.
Shockingly, of the more than 200,000 of what law enforcement agencies refer to as "criminal aliens" booked into Texas jails between June 2011 and August 2016, 66 percent of them — more than 134,000 — were identified as being in the country illegally at the time of their last arrest. What many Texans don't know, however, is that many communities adopt practices that actually impede local law enforcement from cooperating with federal immigration officials after an encounter with a criminal alien. In short, instead of being deported, criminal aliens are often released back onto the streets.
Those outrageous directives, collectively known as "sanctuary policies," are laws, resolutions or executive actions that prohibit local officials from inquiring, acting on or reporting an individual's immigration status, even when there is reasonable suspicion that an individual is in the country illegally. Many of these policies even prohibit compliance with detainers — official holds placed on individuals — that ensure deportation.
Read the rest of Dean Wright's guest column here.