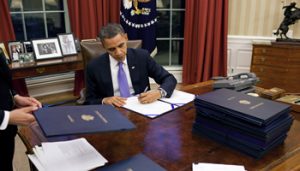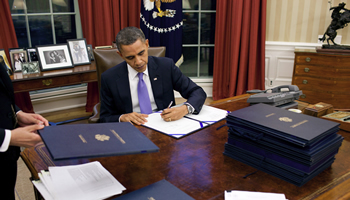 The Washington Times recently published an informative piece on political asylum by immigration reporter Stephen Dinan. It casts light on a number of important flaws in America's asylum policies. Particularly the lax attitude the Obama administration has had toward security and public safety concerns connected with asylum seekers.
Political asylum allows foreigners in the U.S. or at its borders to seek refuge if they have a credible fear of persecution on account of race, religion, political opinion, nationality or membership in a particular social group. Individuals who prove to an immigration officer that they have a reasonable belief they will be persecuted in their country of origin are permitted to remain in the U.S., pending an asylum hearing. Those who cannot demonstrate a credible fear are returned home.
For decades, the political asylum process has been the target of fraud. Merely having a pending asylum application was an easy way to be paroled into the United States and get work authorization. Due to backlogs at Immigration and Naturalization Service Offices and the Immigration Court parole pending an asylum application meant years of quasi-lawful presence and profitable employment. And large numbers of those paroled to request asylum absconded, failing to ever appear for asylum hearings.
In 1996, Congress attempted to correct these problems by passing legislation requiring any asylum application to be filed within one year after entry into the United States and requiring the detention of anyone requesting asylum without proper travel and identity documents. The measure was signed into law by President Clinton. In 2007, the Bush administration tightened its parole policies in deference to post September 11, 2001 national security concerns.
In 2009, the Obama administration reversed this policy and began paroling virtually all asylum seekers into the U.S., where they frequently disappear, becoming illegal aliens.
A larger percentage of the world's population is fleeing war and strife than at any other time in history. And the number of individuals requesting asylum when arrested by the border patrol has risen from 1 percent in 2010 to 9 percent in 2016.
This means that, without proper administration, the very laws we have enacted to protect freedom in the wider world may be turned against us. Rather than permitting our Asylum program to become the tool of alien smugglers, human traffickers and terrorists, the incoming Trump administration should conduct a comprehensive review of U.S. asylum laws and policies, attempting to minimize the risks associated with asylum, while maintaining their spirit.