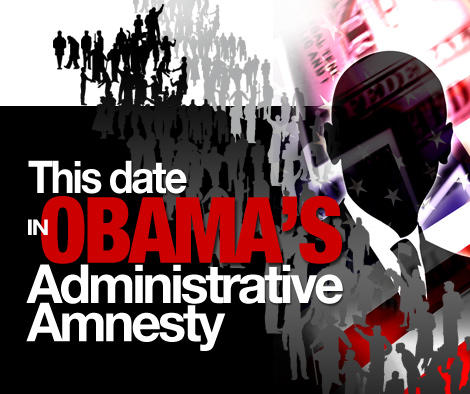 The prize for fastest review of deportation cases should have been given to former Director of Immigration and Customs Enforcement (ICE) John Morton. Tomorrow is two years from the date when Morton told Congress that his agency had finished half of its review of pending deportation cases.  Morton had started this process after Secretary Janet Napolitano announced on August 18, 2011 that the Department of Homeland Security (DHS) would be engaging in a full on review of all pending and incoming deportation cases to determine whether they qualified for prosecutorial discretion.
To finish half of its review by this date, ICE was evaluating deportation matters at a break-neck speed, likely tossing many cases straight into the administrative amnesty file without much serious consideration of their merits. From the review's start date on December 5, 2011 until March 8, 2012, ICE reviewed 150,000* cases. That comes down to a rate of approximately 2,500 cases per work day.  A diligent review of cases by ICE in 2012 should have seriously considered the facts and law involved to determine whether a removal is worth pursuing. A comprehensive analysis could not have occurred at that rapid speed.  Immigration cases are complex and deserve more than a casual glance.
Review of immigration cases is not an Olympic sport, although some people like John Morton who want to push cases to the amnesty finish line are willing to turn the process into one.  Two years ago, this review was one of the many ways administrative amnesty was granted. Even though Morton's time as ICE Director concluded and now Interim Director John Sandweg has left ICE too, the Obama Administration is still pushing for amnesty. It's time they stopped playing these amnesty games and adequately represented the interests of the American people, and that's what should be done quickly.
Read more at FAIR's President Obama's Record of Dismantling Immigration Enforcement.
*[original version said 15,000]