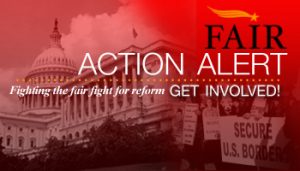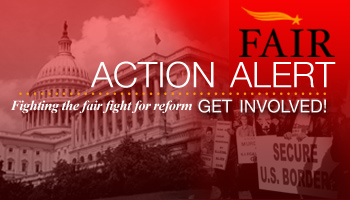 Pro-amnesty Senators are trying to include amnesty language in the National Defense Authorization Act (NDAA), a bill meant to fund our troops. The NDAA is currently on the Senate floor, where we expect these amnesty amendments to surface over the next few days.
First and perhaps most damaging, Illinois Republican Sen. Mark Kirk plans to offer an amendment that would make illegal aliens eligible to enlist in the military and put on a fast-track path to citizenship. The Kirk amendment (#1776) is similar to Rep. Jeff Denham's "ENLIST Act" and makes all illegal aliens with work authorization through Deferred Action for Childhood Arrivals (DACA) eligible for amnesty. The Kirk amendment also makes all aliens with two years of lawful status eligible to enlist, meaning aliens who were lawfully admitted for a temporary basis (e.g., student visa) could circumvent the proper procedure established by the Immigration and Nationality Act in order to get a green card.
Worse, the Kirk amendment does not give the Homeland Security (DHS) Secretary any discretion to deny an application. Instead, once the alien enlists, the Secretary of Homeland Security is required to make them a lawful permanent resident (or green card holder). In fact, DHS doesn't even need to wait to hand out green cards. Under the Kirk amendment, illegal aliens could conceivably enlist in the military and get a green card the same day. Then, due to their military service, these aliens could become U.S. citizens in a year, even if they never actually serve in the military!
Second, Nevada Republican Sen. Dean Heller has two amendments (#1894 and #1895) that are nearly identical to amendments offered-and rejected-by the House of Representatives. Both are "sense of the Senate" amendments that instruct the Secretary of Defense to evaluate letting DACA recipients join the military.
Remarkably, these Senators are trying sneak amnesty into the NDAA even though Armed Services Committee Chairman John McCain, who has jurisdiction over the NDAA, called such an effort in the House inappropriate! Just last month Sen. McCain said, "We're not doing anything on immigration on the NDAA." He added, "The defense bill is for defense, not for Dreamers."
Indeed, the policy implications of these amendments are severe. In addition to encouraging a massive flow of illegal aliens into the military in order to get a green card, the national security risks are clear. Additionally, the inclusion of such provisions in the NDAA is particularly objectionable. The effort to hold such "must-pass" pieces of legislation like the NDAA hostage in order to force a legalization scheme on Americans is nothing more than a political game by unscrupulous politicians and the amnesty lobby. It does not serve the national interest!
The Senate is currently debating the NDAA and these amendments could receive a vote any day! Call your Senators immediately and tell them to vote NO on allowing illegal aliens to join the military and being put on a pathway to citizenship!!
Call your U.S. Senators IMMEDIATELY
Tell them:
You OPPOSE allowing illegal aliens to join the military and being put on a pathway to citizenship!
The NDAA is about national security, not a vehicle for amnesty!
There is no shortage of qualified Americans willing to join the military, especially in a time of troop downsizing.
To find your Senators, click here.
Then, after you call your Senators, call Sen. John McCain at 202-224-2235 and tell him:
You expect him to stick to his word that immigration will not be in the NDAA.
You expect him, as Chairman of the Armed Services Committee, to exert his authority and prevent the Kirk and Heller amendments from even receiving a vote.
Sincerely,
-FAIR