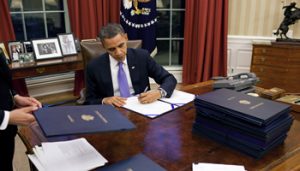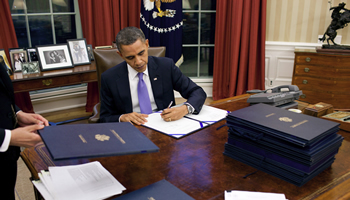 The following statement was issued by Dan Stein, president of the Federation for American Immigration Reform (FAIR) in response to Tuesday's announcement by the Department of Homeland Security (DHS) that it intends to expand and increase admission of both minors and adults by granting either refugee status or parole through the Central American Minors (CAM) program.
"Once again, the Obama administration is asserting broad discretionary authority to bypass congressionally mandated limits on the number of people who are admitted to the United States. Moreover, in its carefully worded statement, DHS appears to be deliberately misleading the American public about the scope of this unauthorized program and the people who may benefit from it.
"Clearly, as we approach an election in which uncontrolled immigration is a key issue on the minds of voters, the spectacle of the ongoing border surge is not helpful to the president's party. Rather than take the initiative to close loopholes in our laws that have fueled the border surge, the expansion of the CAM program is designed to address the optics of the problem by putting people on planes rather than having them crash the border.
"The DHS announcement goes to great lengths to make it appear that the CAM program will benefit only the relatives of American citizens or lawful permanent residents. That is not the case. Under the wording of the DHS announcement, relatives of DACA recipients – another program that was never authorized by Congress – will be eligible for settlement in the U.S. Despite temporary relief from deportation, DACA recipients are illegal aliens.
"In addition, many Central Americans have been granted Temporary Protected Status (TPS). These temporary guests will also be eligible to reunite with relatives outside the country
"Finally, the announcement includes a nebulous eligibility qualification that allows the administration broad discretion to admit just about anyone it wants: 'Caregivers of qualified children who are also related to the U.S.-based lawfully present parents.' Virtually anyone who claims to have been taking care of a minor child of parents who are in the U.S. could be admitted under this provision. Moreover, DHS could also assert discretionary authority to admit the caregivers' spouses and dependents as well.
"While cloaked in humanitarian terms and giving the appearance of being very limited in scope, Tuesday's announcement is anything but. Congress must act to block funding for this mass resettlement program that it has not authorized, and which is designed to perpetuate the Obama administration's policy of mass immigration by any means necessary."