Urge Your Senators to Vote NO!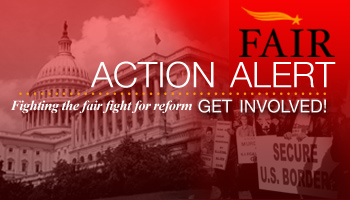 In an about-face, this afternoon, Senate Minority Leader Harry Reid and Senate Majority Leader Mitch McConnell struck a deal to debate the Department of Homeland Security (DHS) appropriations bill (H.R. 240). For weeks Senate Democrats have been blocking a motion to even start debate on the bill under objections that it defunds President Obama's executive amnesty.
However, today's deal appears to change all that. Minority Leader Harry Reid agreed to throw Democratic support behind a motion to begin debate, and in return, Majority Leader Mitch McConnell agreed to offer one amendment – a substitute that replaces the entire bill – that strips the defunding language from the appropriations bill!!! In fact, under the agreement, the amendment Senator McConnell will offer is a DHS appropriations bill authored by Democratic Senators Barbara Mikulski (D-MD) and Jeanne Shaheen (D-NH). Naturally, the Democratic language does not have language that defunds the executive amnesty.
No sooner had the Republican and Democratic Leaders agreed to this scheme, McConnell went to the Senate floor and offered the motion to proceed.  The motion PASSED by a vote of 98-2.
Next, the Senate will debate the Mikulski-Shaheen substitute amendment to H.R. 240 to replace the House language, thereby stripping the defunding language from the bill.
We need your help! FAIR is urging our members, activists, and supporters to take two actions TODAY!
You STRONGLY oppose President Obama's executive amnesty.
There is no such thing as a "clean" funding bill for the Department of Homeland Security. Congress will either vote to fund President Obama's executive amnesty or to defund it.
You support the House Homeland Security appropriations bill that defunds the President's executive amnesty.
You expect them to oppose any amendments in the Senate that allows the executive amnesty to move forward.
You want Congress to stop the President's abuse of power, now and in the future.
To find the phone number of your Senators, click here.
After you call your Senators, call House Speaker John Boehner (R-OH) and demand that he and House Republicans reject any Senate bill that does not defund the President's executive amnesty!   Call Speaker Boehner at 202-225-0600.
Take action and make sure your voice is heard!!!